Wifi the cat was rescued by a human angel after he was hit by a car in New York City. The kind hearted lady found him on the street with head injuries.
The lady took him immediately to an emergency vet and later transferred him to one that had CT equipment. The vets got him stabilized and wired back together but the poor kitty remained blind from the injury. He needed also a feeding tube for a while. He needed a safe place as they couldn't just place him back on the streets being blind. The lady was unable to keep him.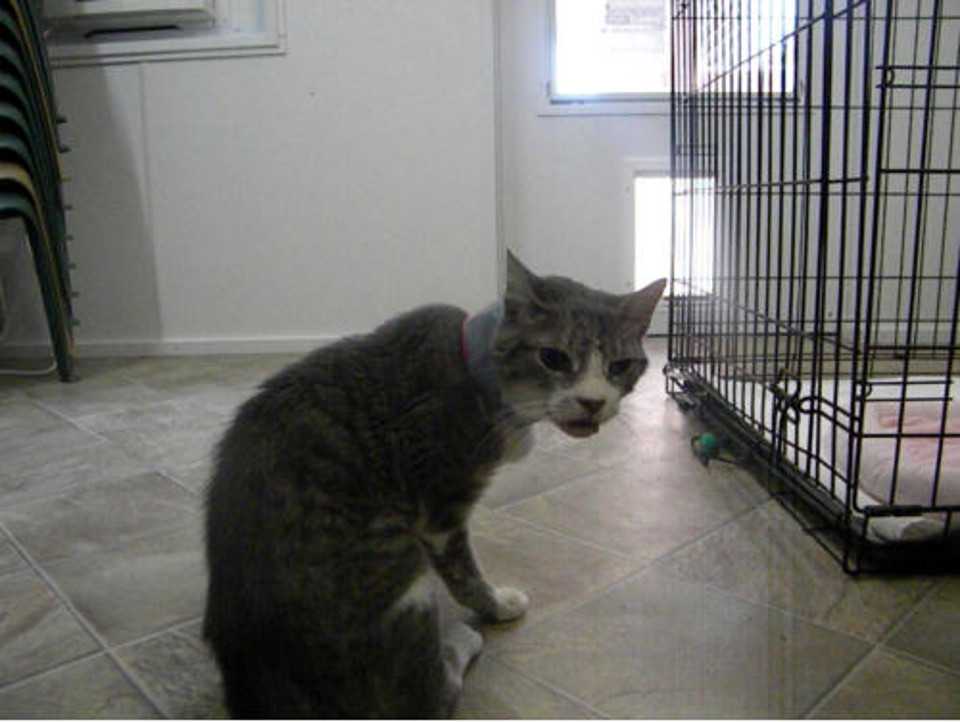 Blind Cat Rescue found out about Wifi and decided to help him! Many thousands of dollars later, the lady who rescued him drove over 11 hours to bring him to Blind Cat Rescue shelter. There he received all the love and care that he needed to heal after such bad experience.
After a while… "Update Wifi's injuries healed and he is doing well. He is a very friendly cat, has made lots of kitty friends. You often will find him curled up in beds with others snuggling." wrote Blind Cat Rescue.
Now he is healthy and living safe and loved in his forever home at blind cat rescue!
For more information about Wifi please visit: Blind Cat Rescue.