A stray tabby cat gave birth to five babies in a shed. She refused to sleep for days caring and protecting her kittens despite she was sick and exhausted.
The feline family was rescued around mid August when a man found them and brought them to Purrfect Pets, a rescue group located in Overland Park, Kansas.
Cat mama had a severe skin infection on her belly that made feeding the babies almost impossible. Despite her pain, the cat tried everything she could to feed her babies. She was even screaming when they tried nursing.
A kind hearted woman named Holly took them all in foster. For the first time the cat mom felt safe to get some rest. She slept for hours and hours like she knew her kittens were safe and she could heal.
All the five babies were underweight and full of fleas. They needed to be separated by their mama so she could have a chance to heal. After a few baths and a lot of feedings overnight, they got much stronger. After three days cat mama started to feel much better. She insisted to go to her kittens and feed them.
A week later the small family discovered the human's bed! The cat mom was named Violet Gray, and the kittens Charlie, Linus van Pelt, Lucy, Marcie, and Patty.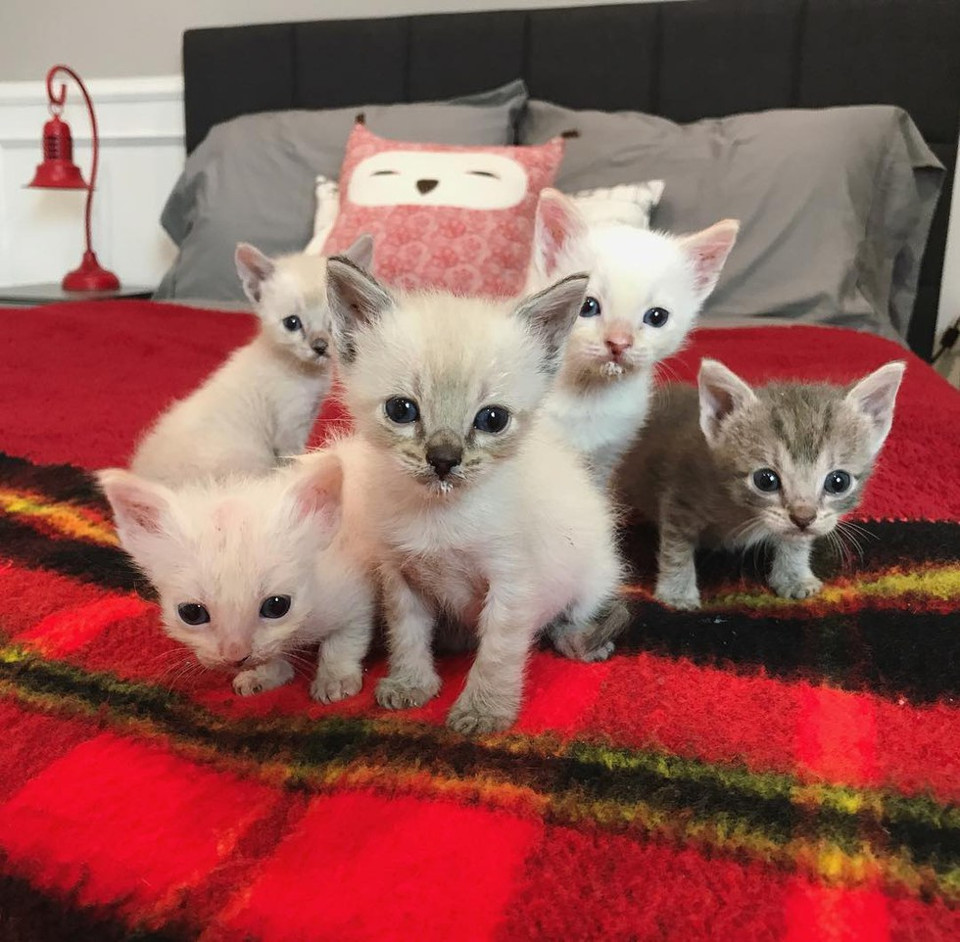 All the family is now healthy! The babies learn new things and thrive. Look at them now!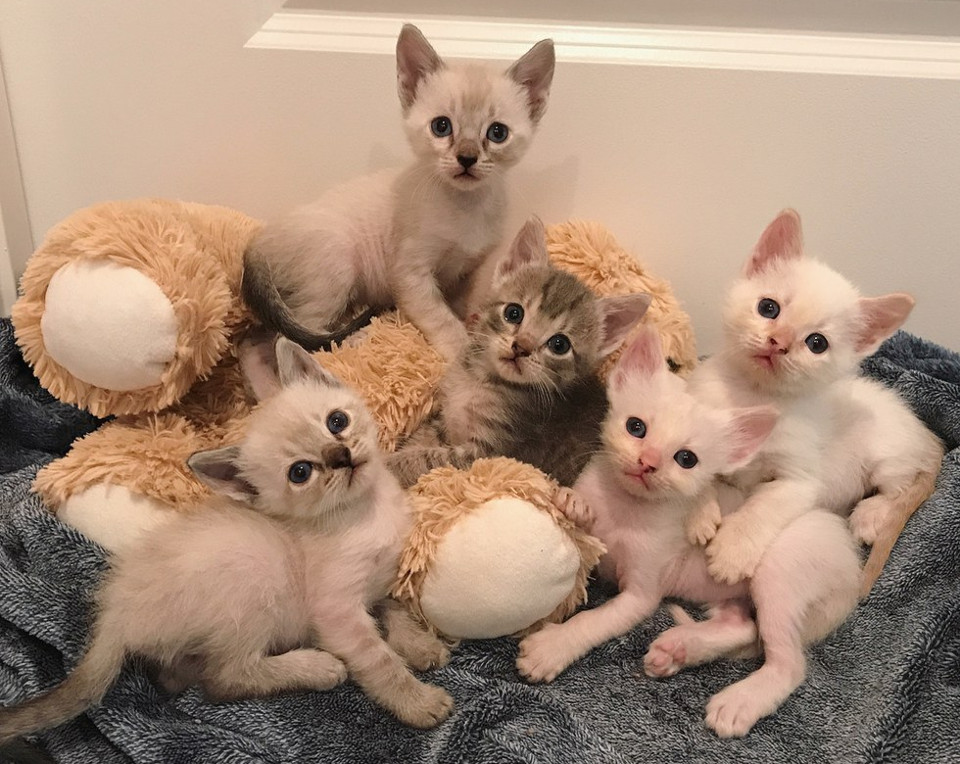 For more information about this furry family visit purrfectpets.org.
Source: Love Meow.