Meet Nutmeg, a five-year-old ginger cat who was rescued by Lollypop Farm in September of 2016. When they took him he was a thin stray with a serious nasal infection and a perpetually sad face.
Living in the wild left him a permanent sadness on his face. "His ears were tattered, and his face bore the evidence of a difficult life," Lollipop Farm said.
His recovery was not easy but the little sweet guy managed to get back on his paws. After he was nursed back to health, Nutmeg lived in the cat adoption center to learn to socialize before heading to a foster home.
He waited for months the chance to a better life. He waited until a young couple and Nutmeg's paths crossed… After almost nine months of waiting, the young couple noticed his special eyes, and fell in love with his adorable personality. It was love at the first sight.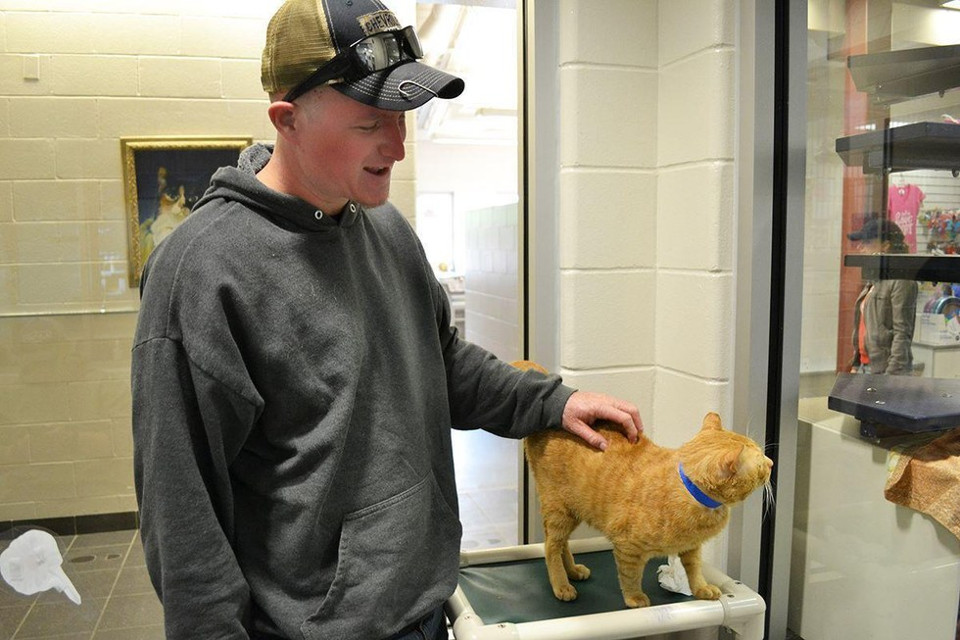 The little guy finally found his smile as he has found his forever home, and he's the happiest he can be!
"Once the saddest cat in the shelter, Nutmeg now had the teeniest, sweetest smile," said Lollipop Farm.