Meet Nutmeg, a five-year-old ginger cat who was rescued by Lollypop Farm in September of 2016. When they took him he was a thin stray with a serious nasal infection and a perpetually sad face.
"This 5-year-old cat came to Lollypop Farm as a stray in September of 2016 with a perpetually worried face. He was very thin, and was suffering from a serious nasal infection. His ears were tattered, and his face bore the evidence of a difficult life. Nutmeg spent some time in an administrative office because the shelter scared him. He then moved to a kitty condo in our Cat Adoption Center, and then went to a foster home." his rescuers wrote.

He waited nine full months the chance to a better life. He waited until a young couple and Nutmeg's paths crossed… The young couple fell in love with him the moment they saw his face! The adoption counselor who facilitated Nutmeg's meet-and-greet with his new family said that they were so excited about Nutmeg, and just couldn't wait to take him home.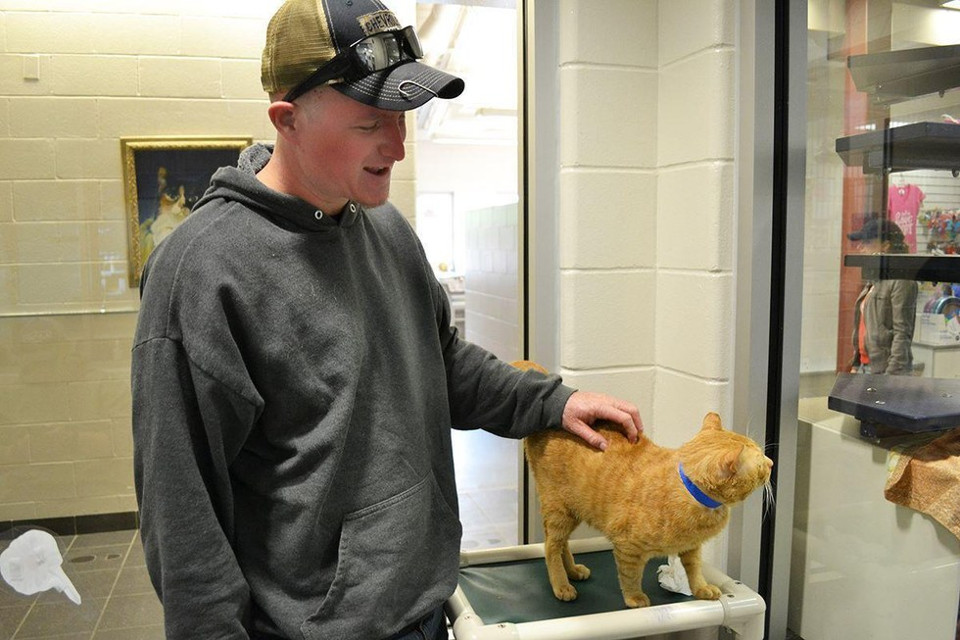 Now Nutmeg is the happiest cat in the world. He's even boasting the teeniest, tiniest smile!

"There are so many wonderful, unique animals waiting for homes in shelters. Nutmeg's special face was what caught the attention of his future adopters, but it was his loving personality that ultimately won them over. We know that they will have so much fun with their new feline family member, and we hope that even more people will chose to adopt and start their own story with a shelter pet." said Lollipop Farm.