A family from Utah went to Best Friends Animal Society to adopt a young kitten, but instead, their hearts were stolen by a beautiful and charming senior kitty.
Dexter, already 20 years old, probably didn't have much time left, but this family decided to make this time the best of his life.
They took the toothless kitty home being ready to offer him all the love that he needed. From the first day he bonded to his human, J J, a cat dad in the making!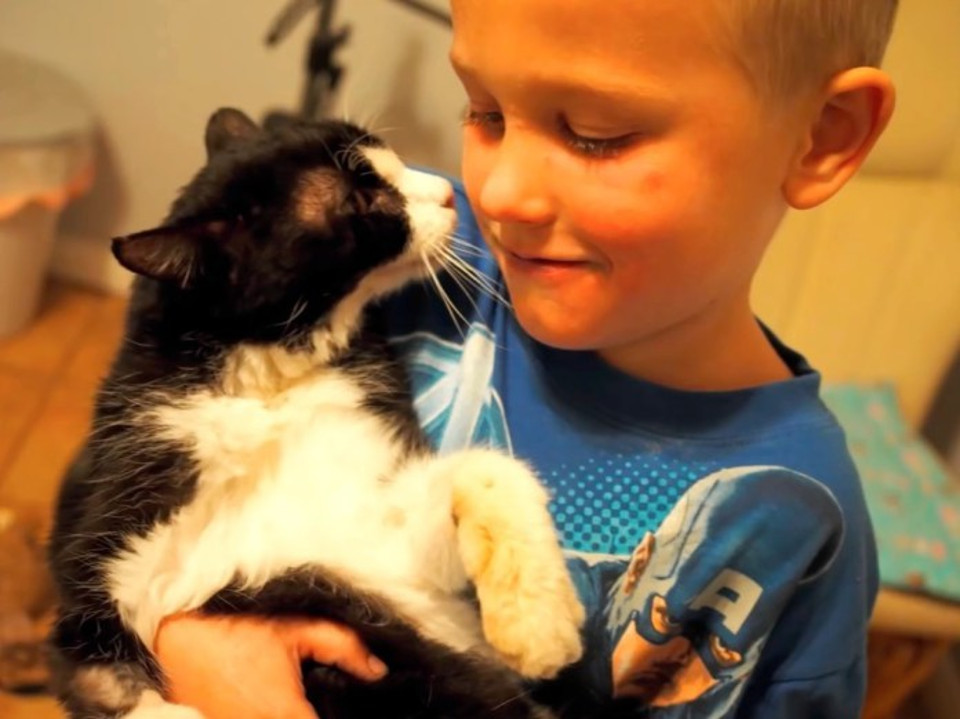 Dexter reminded his new family every day just how thankful he was to have a place of his own and he offered the so much affection, cuddles and purrs. He showered everyone in his path with unconditional love.

He loved to talk and ask for food at 4:30AM every morning waking everyone up with his grumpy meow. Of course he ruled the house!

His favorite thing was to cuddle with his human friends. He was as happy as any cat could be.
He lived for another warm and wonderful two years with his loving family, before leaving for the rainbow bridge.
"We will never forget the love and happiness he gave in his very short time with our family. Rest in peace, Dexter." wrote Dexter's family. "It's never too late to save a life. There are so many great animals waiting to find their forever home in shelters across the country." they added.
Take a look at Dexter's touching video:
Please SHARE Dexter's story. It is the perfect reminder that old cats need homes too!