Liz Clark, originally from San Diego and her cat are having the time of their lives sailing around the world!
Liz Clark has been sailing on her boat "Swell" since 2005 together with her cat, Amelia. Liz adopted Amelia when she was only six months old. They have sailed together over 18,000 nautical miles, across the west coast of Mexico, Central America and the South Pacific.
"She has adapted to living surrounded by water. She's learned to trust that she will be safe with me." "I sleep on a pool mat under the stars, but I feel rich when I look up at that night sky and breathe the fresh ocean air and leap into the sea each morning." said Liz.
Amelia loves fishing from the boat! "On calm nights, she fishes off of a soft top surfboard attached to the side of Swell with a small light that attracts fish."

The cat also likes to explore new places, she is very well adapted to the life of a traveling cat.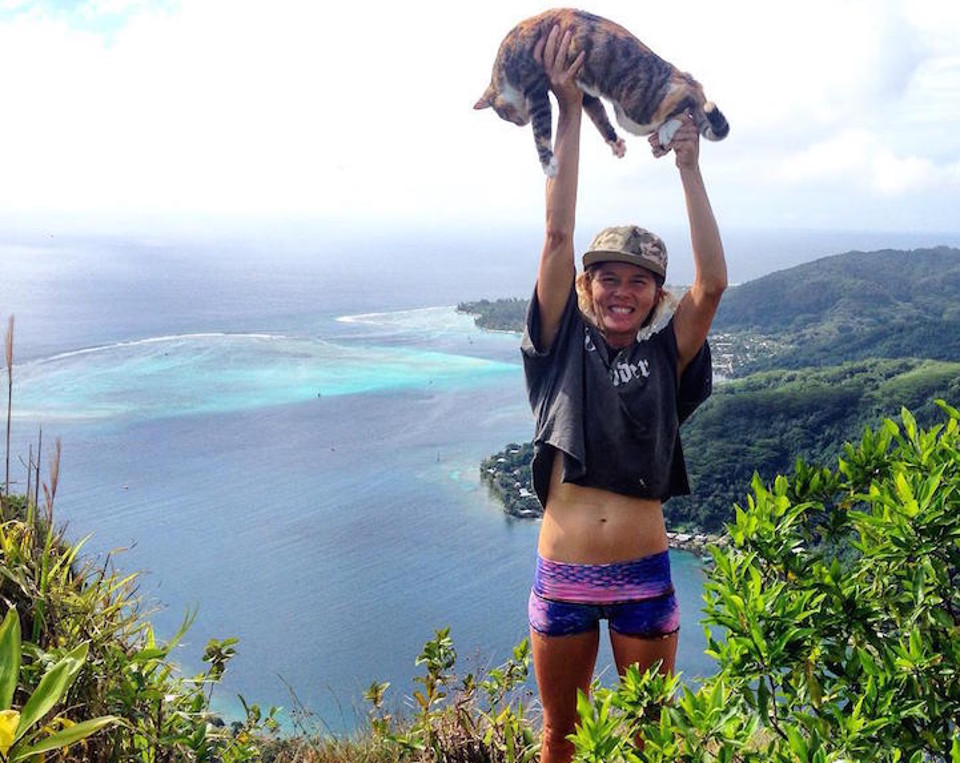 Foe more information please visit: swellvoyage.com.