Tasha was rescued by the RSPCA's Birmingham Animal Centre. She was found wandering the streets as a stray with an injured eye. Right after she was rescued she was very timid, but gradually she has discovered what love means and has started to enjoy cuddles.
The tuxedo kitten has a distinctive handlebar moustache marking, and bears a striking resemblance to famous Belgian super sleuth Poirot!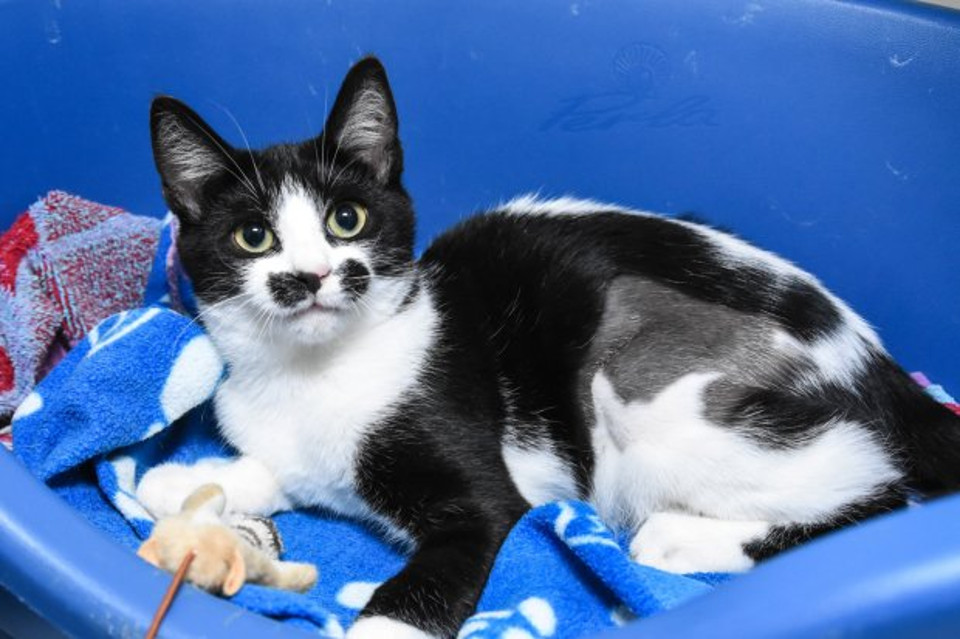 "With Murder on the Orient Express big in the cinemas right now, Poirot seems to be everywhere – and more so at our animal centre, in the form of a kitten!"
"We don't get many cats in with these sort of markings, so Tasha is certainly very special." said Emma Finnimore, cattery supervisor at Birmingham Animal Centre.
Tasha was very lucky to find her forever home and a very loving family!