Danielle Gumbley and Kayleen VanderRee found two four weeks old kittens in bushes behind a garbage bin at a park. The kittens were abandoned there, they needed help, so they adopted them as their own.
These two beautiful kitty brothers, named Bolt and Keel, from Vancouver Island, Canada, have become an internet sensation for their beautiful pictures of their adventures in the great outdoors!
The day after they rescued the kittens, they took them on their first hike. They drove to a camp site and kayaked out on the water. Both of them loved it! Bolt, the fluffier one, prefers to be carried on hikes, snuggled, and out on the water. Keel, on the other hand, is not as much of a cuddler as his brother, and loves to walk on his own on hikes!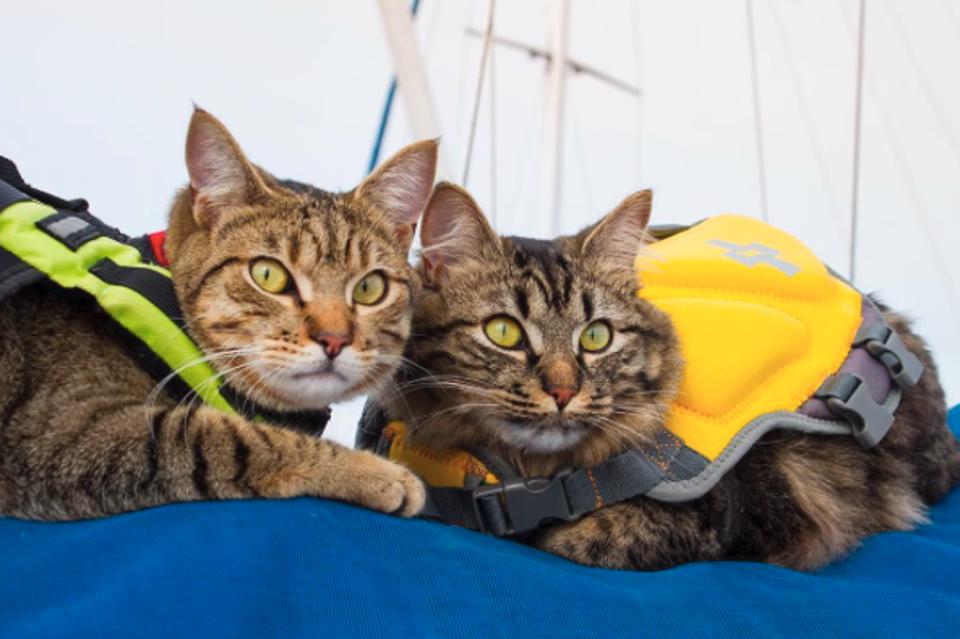 Watch these two adorable cats breathtaking adventures the video below:
You can follow Bolt and Keel's adventures on Instagram!