Babies are so cute but babies dressed as cats are even cuter! Designer Chi Krneta of Seattle, Washington created some cat cocoons for little babies to wear.
"I made this cat cocoon inspired by my white cat, Fyn, for a friend's baby shower." wrote the designer. Then she made another one for her own baby, and thankfully, the pattern is now available to the public because all babies need to be cat babies!
The set comes with matching booties that can be attached to the cocoon when not in use. The cocoon, hat, tail are all worked in spiraled rounds for a completely seamless look.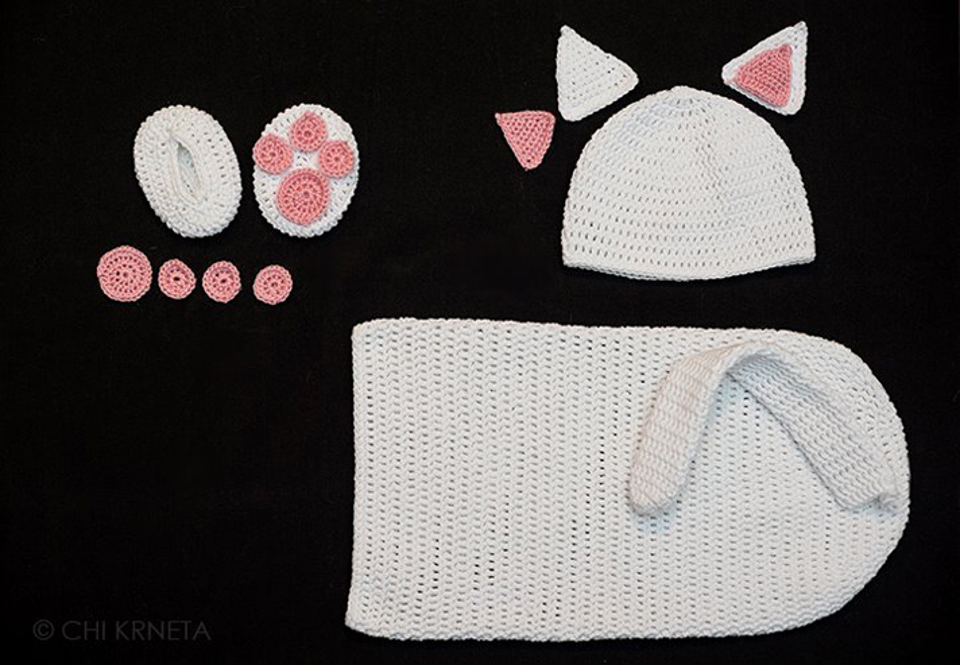 For more information about the crochet cocoons visit the designer's Facebook page.