Rizzo the kitten was rescued just hours after he was born. He needed special help as he was less than half the size of a normal newborn when he got to National Kitten Coalition. After they took the kitten in, his foster mom noticed his unusual coat. He has an unusual fur color that is called a 'fever coat'.
"The silver portion of his fur will eventually turn black. Just as with Siamese points, which are due to a temperature sensitive gene, the coloring shows darker on his extremities because their temperature is cooler." the kitten's rescuers wrote on Facebook.
https://www.facebook.com/100009080095174/videos/1785916465054339/
After two months, little Rizzo has grown into handsome and fluffy kitty. He has many friends to play with.

"Time for an update on Rizzo, our little fever coat baby…he continued thriving, joined his new foster sister, Zoey, and has now returned to rescue to find his forever family (As well as meeting some new friends at his new foster home!). His coat is slowly reverting to black and he will be a very handsome medium haired tuxedo one day soon." Rizzo's rescuers wrote on Facebook.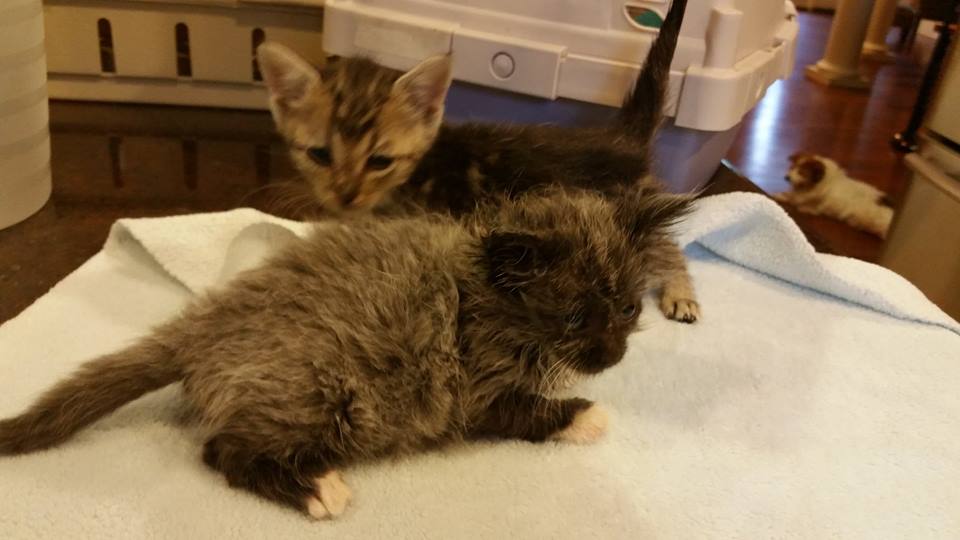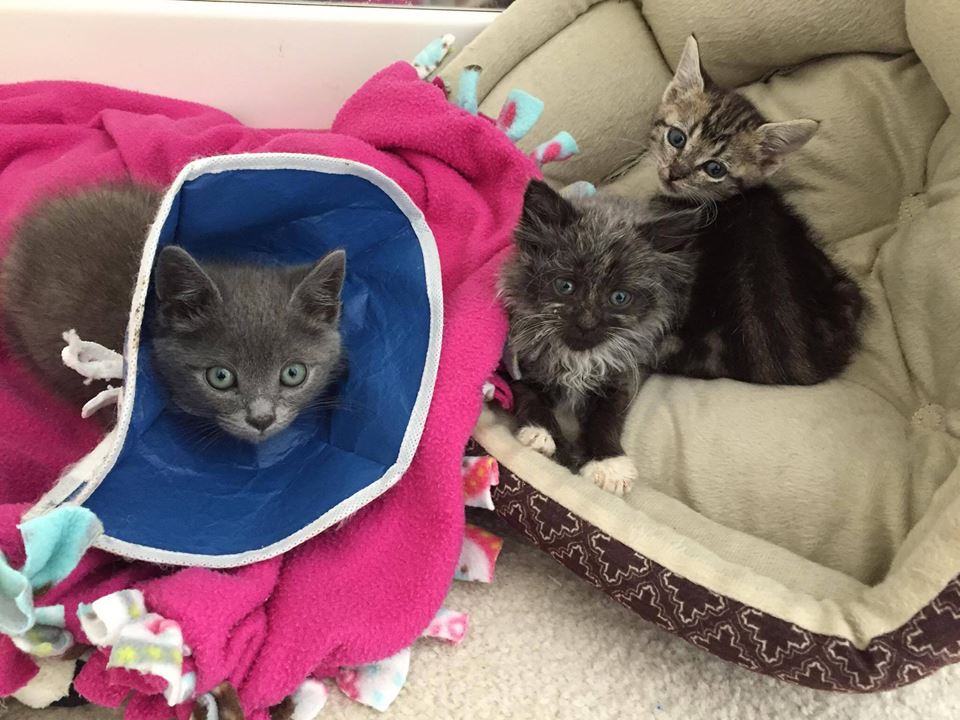 For more information about Rizzo please visit: Facebook.