Wall-E, the tiny kitten went through some difficult adventures but now he is fine. The kitty decided to venture into a West Bay home for a look around and managed to get stuck inside a wall.
The family who is living there could hear a cat crying sound but couldn't figu out where exactly the noise was coming from.
"When I got home on Wednesday evening I heard the cat meowing again and I traced it to our utility room about head height," said Mr. Graham.
He put his ear to the wall and not only did he hear very loud meowing he could hear it moving. That is when he cut the hole in the wall and the kitten was right there.
"I am not used to cats and I expected it to jump into my arms and thank me for saving it, but no it hissed at me and tried to scratch my hand." the man said.
It was no an easy task to take the kitten out of there so Mr. Graham received some help from Jason Jairam from the Humane Society. Together they managed to to coax the kitten to safety.
"It had gotten under our roof and stood on the insulation in the wall cavity which then moved down into the cavity and trapped the kitten." Mr. Graham added.
After the kitten was rescued, Mr. Graham and his wife Elaine gave him a name. They decided on Wall-E from the Disney movie of the same name.
The best news is that Wall-E's found a new home!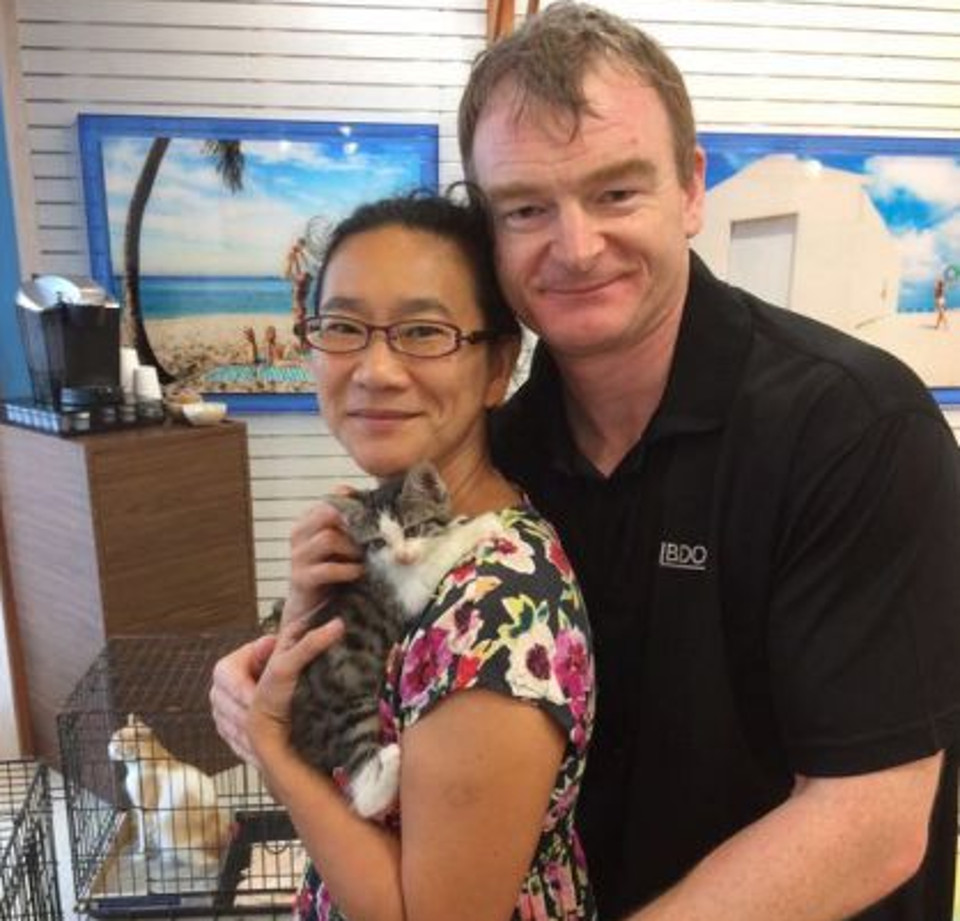 "He is doing great and is already more comfortable with people, we got to cuddle him and we met the couple that adopted him."
"We shared the photos and the story and they are going to keep the name. They are a lovely couple and he is one lucky cat, he is going to have a great life." Mr. Graham said.
Source: caymanreporter.