In December 2015, a small kitten was found in California stained purple with fabric dye and covered with bite marks. The poor kitten was being used as a "chew toy" for fighting dogs. He was found in a box on the side of the road running a temperature of 105. He was taken to the San Jose Animal Care Center and taken to the Nine Lives Foundation in Redwood City, California where he made an amazing transformation.



Now his name is Smurf. With love and good care, Smurf is looking like a happy, healthy cat as he should be!
Shortly after Smurf arrived at the shelter, he become good friend with another rescued kitty, a blind cat named Wanda. Smurf and Wanda have been constant companions ever since. The progress and transformation made by Smurf and Wanda is remarkable.

The two wonderful kitties have a Facebook page where you can follow their evolution. "Smurf being EXTRA handsome tonight! We call his color Glorious Gray! Although it is hard to tell through pictures, he is mostly this beautiful, unique gray. White speckles here, white racing stripe there, and only very faint patches of purple remain around his neck area, and the insides of his hind legs. He is one strong boy, and nothing will stop him from letting his true colors shine!", is written on their Facebook page.
Smurf and Wanda found solace and security in one another's company, and as the days went on, they bonded even more. Together, the two kittens grew stronger and healthier every day. And even though they had been through so much, their personalities continued to blossom, as did their trust for humans.

Smurf today.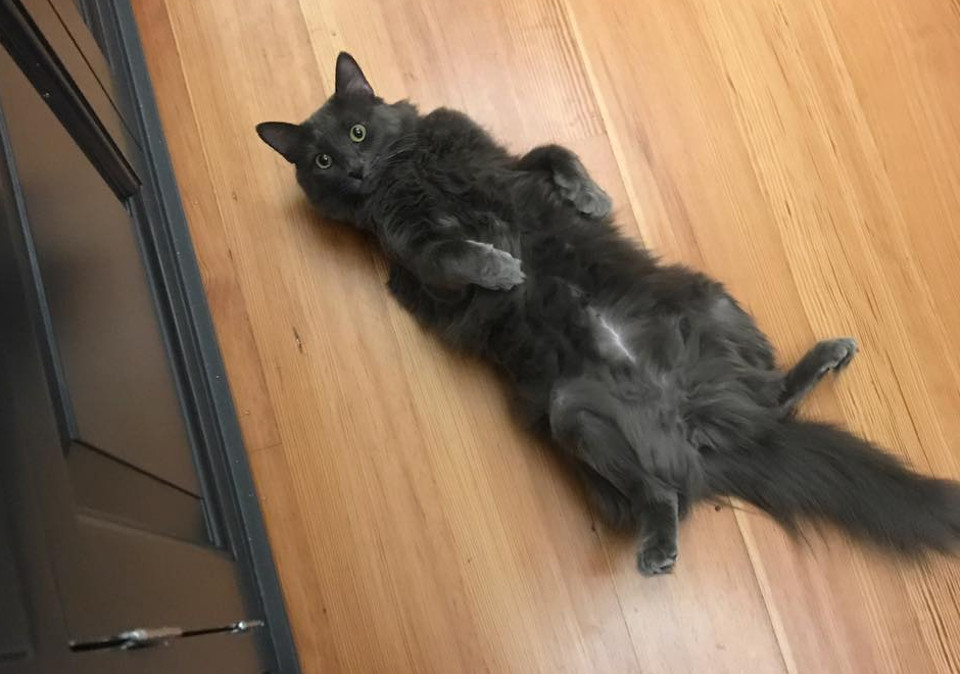 "Smurf and Wanda came from different circumstances, but both are a product of the same cause.
Cat overpopulation from not spaying or neutering, a general lack of knowledge on how to care for cats, and strict regulations at animal shelters that dictate which cats are adoptable all contribute to circumstances like Smurf's and Wanda's." wrote their rescuers on Facebook.
Follow Smurf and Wanda's evolution on Facebook.
Images source: Facebook.