Adopting a shelter cat is one of the most wonderful acts of kindness that a person can do for an animal, but older cats, who might not be as adorable to most as young and playful kittens, often get overlooked. When people go to a shelter looking for a cat to adopt, they often look for the beautiful kittens. A lot of fantastic adult cats are often not adopted simply because they are too old.
Tiger had an owner that she lived with since she was a kitten. She was loved and cared but her owner wasn't able to care for her any more because of his health issues.
Friends of Lee County Domestic Animal Services found out about Tiger and they took her in their care.
"Our Tiger looks pretty good for being not just old but really old, 25 years old to be exact. That's like 117 in human years! Her owner had her since she was a kitten but had to give her up due to his health issues. Tiger is on the adoption floor and very much in need of a nice quiet home to live out the rest of her life. She would prefer to be the only cat in the home, as she is not comfortable with other cats." Tiger's rescuers wrote on Facebook.
Tiger was so lucky that she found fast a family to adopt her and she has now the loving home that she deserves. The adopters offered Tiger their entire antique shop to walk free, to run and she loves the new place.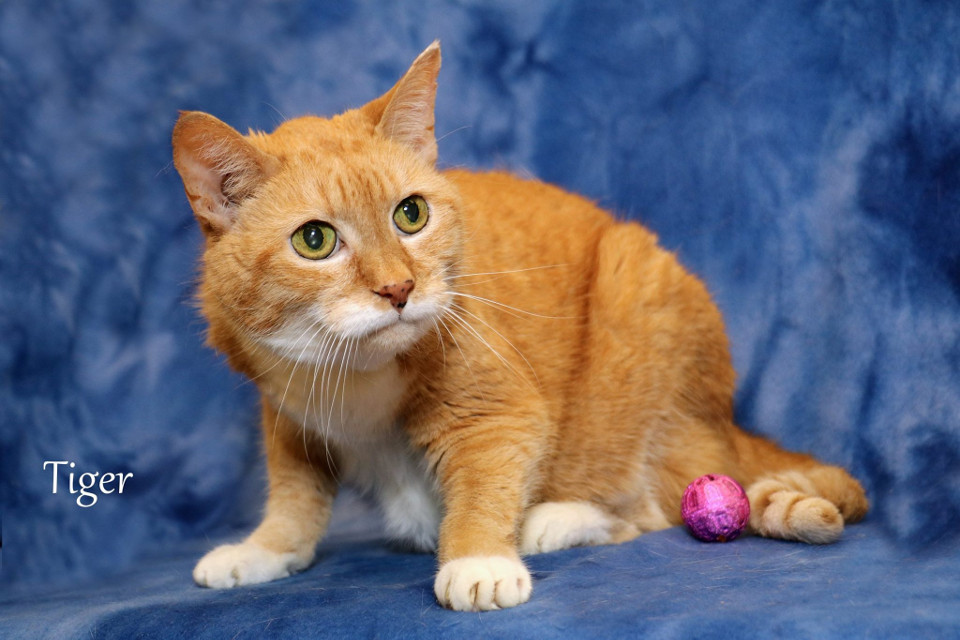 "A local rescue, Big Hearts for Big Dogs Rescue also had a Big Heart for an old cat! They rescued Tiger today and she will go home with one of their previous adopters to live out the rest of her life. The rescue has also generously sponsored any medical bills she might have!
Please SHARE this beautiful story with your friends and family!" they wrote.